Exit Art | 2017 NT Year 12 student exhibition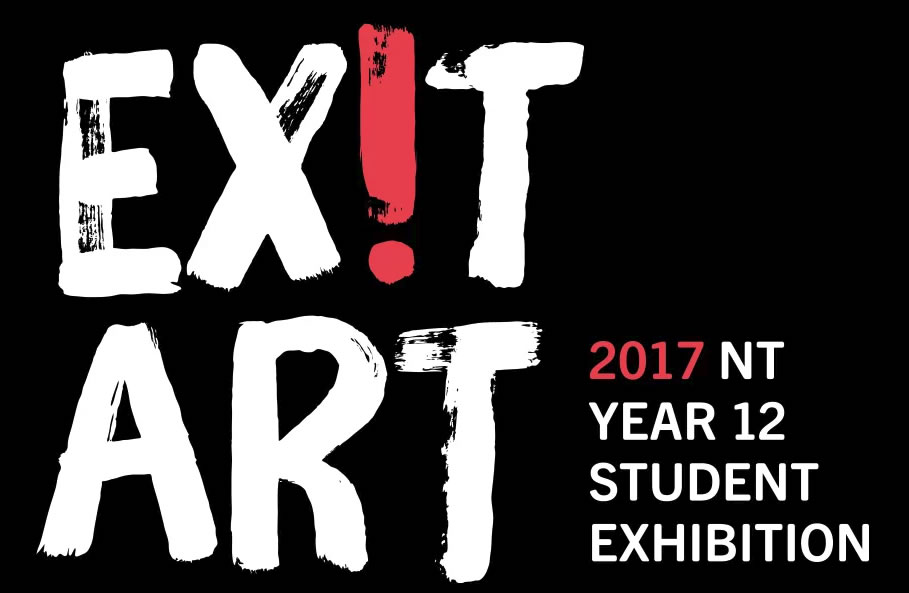 2017 NT Year 12 student exhibition
3 March - 13 May 2018
Exit Art is a celebration of the talents and creativity of the next generation of artists and designers, presenting the very best contemporary art and design from Northern Territory Year 12 students. Proudly supported by the Museum and Art Gallery Northern Territory in partnership with the Northern Territory Department of Education, Exit Art reflects the diversity of NT artistic practice and practitioners, expressing universal themes of identity, place and environment.
This year continues the exhibition's 25 year legacy highlighting the importance of visual arts education and the role of arts educators in encouraging and guiding the creativity of young NT artists in preparation for their futures.
Featuring the work of 44 Year 12 graduates from across Northern Territory communities, cities and towns, Exit Art is a showcase of demonstrable technical skill with an appetite for experimentation. Across a variety of mediums, students have offered contemporary takes on traditional techniques, drawing inspiration from other artists, family and culture.
Awards will be presented from the Minister for Education, Art Educators of the Northern Territory and the Darwin Visual Arts Association. Visitors will be able to cast their votes in the People's Choice Award.
❊ When ❊
From
: Saturday 3rd of March 2018 To Sunday 13th of May 2018
Time:
10:00am - 5:00pm
❊ Venue | Location ❊
Museum & Art Gallery of the Northern Territory
[
view
]
19 Conacher Street, Bullocky Point Northern Territory 0820 ||
Map
Telephone: 08 8999 8264
➼ Venue: 5 Calendar events |
View Events
❊ Web Links ❊
➼
Exit Art | 2017 NT Year 12 student exhibition
➼
www.artsandmuseums.nt.gov.au
❊ Be Social ❊
Publisher Statement
: Details can change at any time. Readers are advised to check with the advertiser (links above) before proceeding.
➼
Advertising Disclaimer
➼
Content Editor