Arafura Games 2019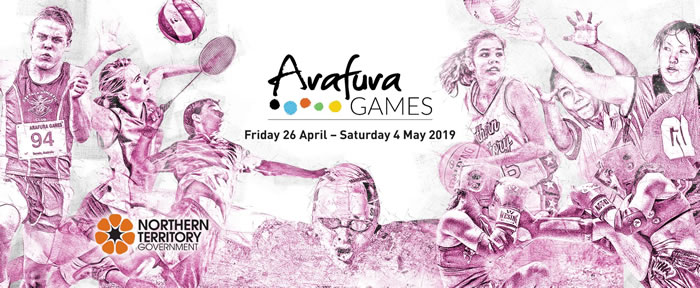 The Northern Territory Government is proud to announce that the 2019 Arafura Games will be a biennial event held over eight days, from 26 April to 4 May 2019.
To ensure maximum inclusion in events, the Games will host a range of sporting competitions tiers from amateur through to sub-elite.
The 2019 Arafura Games will also showcase the Northern Territory's unique arts, culture, history and trade and investment opportunities. It is an event through which friendship, goodwill and understanding between competing nations and the Northern Territory is fostered.
The Darwin Convention Centre will be hosting Badminton, Boxing, 3x3 Pro Hustle, Muaythai, Sepak Takraw and Weightlifting.
SPORTS
Athletics
Badminton
Basketball
3Ă-3 Pro Hustle
Beach Volleyball
Boxing
Dragon Boating
Football (Soccer)
Hockey
Indoor Volleyball
Muaythai
Netball
Sailing
Sepak Takraw
Swimming
Table Tennis
Tennis
Weightlifting
When & Where
Date/s: Friday 26th April 2019 - Saturday 4th May 2019
Web Links
→
Book Online Here
→
Arafura Games 2019
→
www.arafuragames.nt.gov.au
❊ Also See.. ❊
➼
Darwin Convention Centre
❊ Be Social ❊
Publisher Statement
: Details can change at any time. Readers are advised to check with the advertiser (links above) before proceeding.
➼
Advertising Disclaimer
Update This Page